Big….Bigger.. Biggest Painting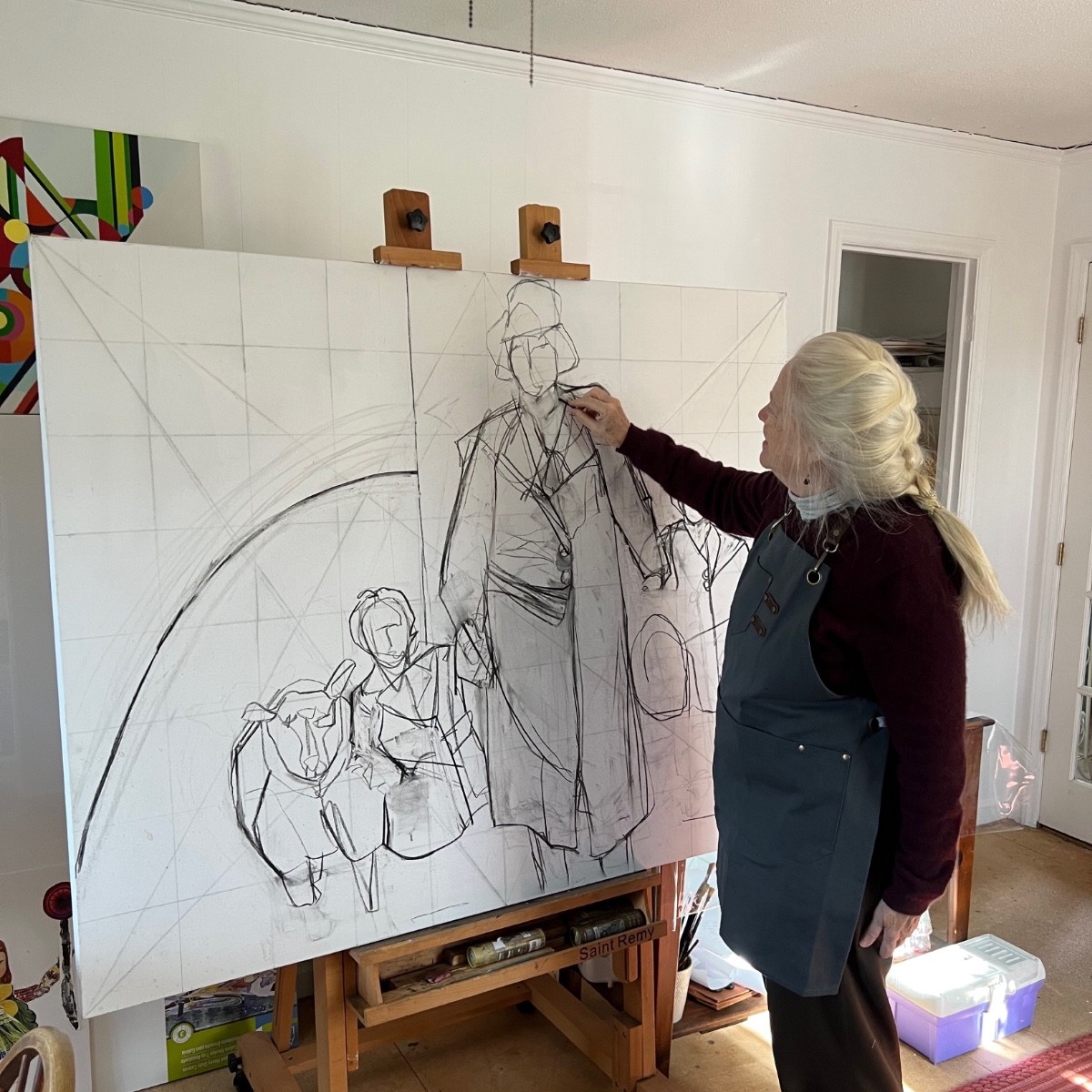 I am blocking in a new painting.
Have you ever visualized yourself doing something and then there you are ACTUALLY DOING IT!?! Do you know that rush of joy?
When I was just beginning on this painting journey I pictured myself standing in front of HUGE canvases flinging paint and experiencing the deep satisfaction that comes when your idea is beginning to materialize -Right -In -Front -Of -You.
That is what happened this morning. I took a drawing I did back in August that's been simmering inside of me and blocked it out on the very biggest canvas I had in my studio. It isn't just the size, it's also about the subject. It is of a mother who ran a pet shop in England and whose youngest child loved a sheep. They would take the sheep on walks through the town.
Now, I had a really great Mom whom I loved dearly, but this kind of freedom would have been unheard of. In this painting I am both the child and the mother. I am the unique child who wants a sheep as a pet. I am the mother who celebrates her child's creative wildness and gets her a leash for her sheep so it can accompany her on her journeys. As an adult I embrace both that expansive mother and wild child in me. AND I DREW THEM BOTH ON A FREAKING LARGE CANVAS!
I can't wait to paint!